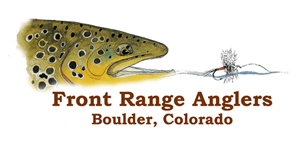 APRIL 2007
Dedicated to bringing people and fish together
---
Hello All:
We have a date for the ever popular entomology class (Intro to Insects for the Fly Fisherman) with Butterfly Pavilion's Patrick Tennyson: April 21, 2007. This is a great class to polish your knowledge about which insects live in what local water, and to gain insight into how to create the best imitations and how to fish them.

There are still spots for the May 6th date at Elk Trout (May 21st is sold out). See below to register online.

This month's quiz question is a little trickier than the last few. All the Frog Hair products that make up the prize will keep you stocked for a good while if you're the lucky winner.

Hope to see you,
Bill
Click here to register for the Intro to Insects for the Fly Fisherman Class
---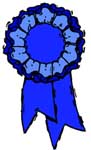 The FRA Newsletter Quiz Prize for April is a Froghair Leader and Tippet Package - retail value $230!!

---
---
DOES IT GET ANY BETTER THAN THIS!
First we get a picture of a 29-pound redfish and a month later Lance Liles sends in this!. Obviously Lance is in the right groove.

---
THE FISHING IN THE BIG EASY IS STILL GREAT!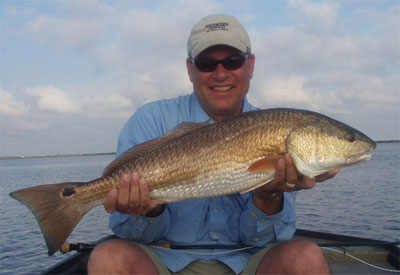 Mark Bartlett of Gillette Wyoming nailed this Redfish in March of last year - 8 months after Katrina.
---
THE BEAUTY & POWER OF STEELHEAD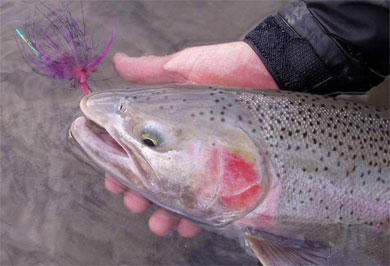 Julie Carlson of California writes "Given the unusually dry month of January in California this year, fly fishers had opportunities to fish Winter Steelhead in 'Summer' conditions. Water was low, clear, and a few degrees warmer than normal. Fish were hot and took the fly on the swing with aggressiveness normally associated with Summer and Fall run fish.

The fly in the photo is tied without weight and depends on the density of the line to place it in the optimal position in the water column. Action of the fly is provided by Rhea, which reacts to the slightest change in water movement."

Upstream mends, putting the fly parallel to the flow of water and slowing its cross-stream movement provide maximum fly time in front of the fish … in all, a very effective combination."



---
---
---
---
This 8-pound Rainbow (weighed on a certified scale) was taken by Larry Jurgens on March 29, 2007 at the ranch.
MORE ABOUT HECOMA RANCH TRIP IN APRIL By the way, we learned from the rancher that the largest fish ever taken weighed 19 pounds - he was released back into one of the ponds! WE STILL HAVE A FEW SPACES OPEN.


---
LOOKING BACK
I wonder what the fishermen of the last century would make of today's modern fly reels
---
OLD REELS.COM
There's a great web site for fishermen interested in antique fishing reels. Whether you are a collector, curious about the value of a reel, interested in information about the manufacturer, or just want to browse, you will find this site a lot of fun.
click here
---
WHAT'S GOING ON HERE!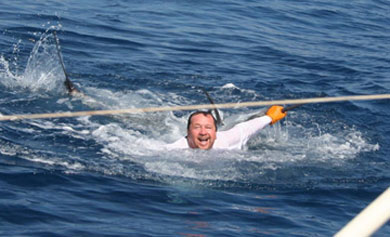 While trying to land his sailfish this angler had a bit of a mishap. But he plans on getting a picture despite the problem.
---
OBSERVATIONS FROM THE FAR BANK
"My Biggest worry is that when I'm dead and gone, my wife will sell my fishing gear for what I said I paid for it." - Koos Brandt
---
---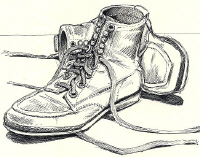 Marvin Hedge was the first to bring the double haul before the world in the 1934 Casting Nationals, in August at St. Louis. However he had demonstrated and taught the haul to members of the Golden Gate Club in the summer of 1934 during a week's stay there. He received two pairs of shoes from a member who had a shoe store as his honorarium.
---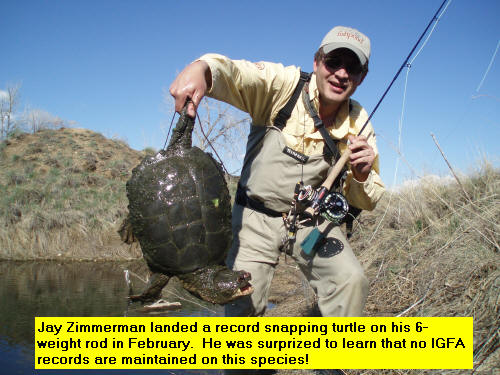 ---
---
SHOOTOUT IN TWIN BRIDGES
"Fly-fishing is a sport in which fish are caught properly only in a certain way, often against all odds, and using rods made from a weird kind of grass that grows in China." (Trout Bum, by John Gierach)

A little more than a year ago, Glen Brackett (considered one of the world's best builders of high-end bamboo fishing rods.) announced that he would no longer build fishing rods for R.L. Winston Co. Naturally, the "Boo Boys" - Jerry Kustich, Jeff Walker and Wayne Maca joined in the exodus.

In 1991, Mr. Brackett and his co-owner, Tom Morgan, sold the company to David Ondaatje, a fly-fishing fanatic from Canada who lives in Southern California.

What caused the "Boo Boys" to leave a company that they had spend most of their working lives at?

End of an era

Craftsmen say they're leaving R.L. Winston Rod Co.

Former Winston Rod owner upset over possible outsourcing

Glenn Bracket talks about bamboo vs. graphite

Rod-makers leaving firm in dispute with management

A Rift Runs Through It (The Wall Street Journal) - You'll need a subscription to the online or print version to read it
---
FEWER YOUNGSTERS ARE FISHING!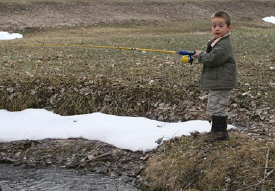 A few days ago I was attending the Western Fly Fishing Exposition in Grand Junction and had a chance to see the "Worth of a Trout" presentation that Jack Dennis put together (an absolutely great show) The focus is how the passion of fly fishing has a profound influence on our lives and the friendships which we form. It makes you think about how important it is to pass along this love of fishing to children and grandchildren.

Upon returning home I encountered a disturbing article in the New York Times. It stated that the number of young people participating in fishing is steadly declining. I find this to be tragic and something we need to work on changing.....Paul Prentiss
---
STRONG SHOWING IN TASMANIA BY TEAM USA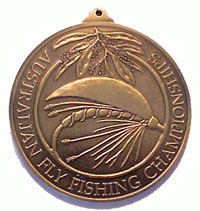 Team Bronze medals and the individual Silver were awarded to Team USA at the 2007 Oceanias Championships in Tasmania.

Fly Fishing Team USA Participants:
Scott Robertson, Team Captain and Silver Medalist
Devin Olsen
Riley Cotter
Loren Williams
Kurt Finlayson
Read Kurt's Finlayson's Trip Journal
---
---
12 Tips for New Fly Tyers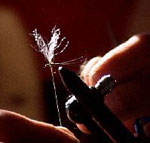 After 40 years of tying flies you reach a few conclusions on the subject of fly tying.
---
Vladi Trzebunia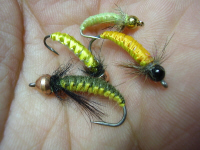 At the end of March Charlie Meyers wrote an article in the Denver Postabout Vladi Trzebunia of Poland who is currently one of the Team USA Coaches. Fifteen years ago he changed competition fly-angling forever. Not only did Trzebunia and Poland win the title, he individually compiled more points than the next three national teams. His "Polish Nymphing System" was reintroduced by the Czechoslovakians as "Czech Nymphing."

Vladi was at the Western Fly Fishing Expo in Grand Junction, and will be appearing at several other locations in April including Great Western Fly Fishing in Loveland. He will also be in Boulder for the National Championship during October of this year. We are probably going to put together a special clinic during this time period. If you have an interest let us know.....click here

Vladi's technique includes the use of woven body nymphs which Loren Williams recorded in a series of photographs

---
---
THE BACKCAST MAKES THE DIFFERENCE
Concentrate on your back cast. With a good strong straight back cast the fore cast or lay down is a snap. It is the back cast that counts.

Watch your own back cast from time to time. Some casting works recommend that the caster watch every back cast and others that indicate that the caster never look at the back cast. Neither is reasonable. Turning your head or body to observe your back cast disturbs the geometry of your arm and shoulder joints etc. and is not ideal body mechanics but you must know what is going on behind you to evaluate your cast. Ultimately the process will become ingrained and you'll know when the line behind you is at an optimal point.

---
THE MATUKA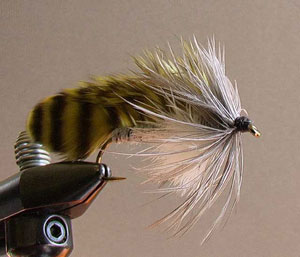 You may know that it came from New Zealand but do you know its history?

The fly to the right is Bob Krumm's Blue Matuka he uses on the Bighorn in Montana
---
---
---
If you no longer wish to receive these emails, please reply to this message with "Unsubscribe" in the subject line or simply click on the following link: Unsubscribe