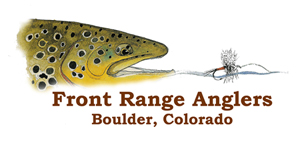 FEBRUARY 2007
Dedicated to bringing people and fish together
---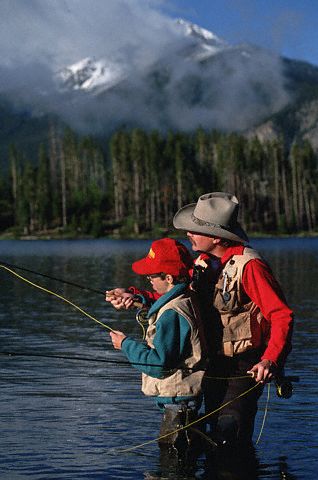 Hello all,

Our local TU chapter, the Boulder Flycasters, is now accepting applications from students aged 14 to 18 for a scholarship to attend the Colorado Trout Unlimited Rivers Conservation and Fly Fishing Youth Camp. Colorado Trout Unlimited hosts this annual week-long youth camp to introduce students to key principles of conservation and fly fishing. The 2007 camp will be held June 10-16 at the Peace Ranch near Basalt, Colorado. If you know of any interested candidates, see below for more information.

Applications are available online on the CTU web site click here

Hope to hear from you soon,
Bill

Our February Newsletter Quiz Prize is a Fishpond Blizzard Soft Cooler.
---
SO, WHAT'S A YELLOW FISH?
Craig De Villiers from South Aftica caught this one on a San Juan Worm. Africa supports many Barbus species. I'm told these fish are fast becoming a very sought-after resource.

According to Craig, "General practice for the small mouth variety of yellow fish is upstream nymphing using a control and dropper system (sometimes two droppers). Sparsely tied nymphs seem to work best. Most control nymphs are weighted caddis types (often Czech tied) and the droppers can be anything from rock worms (san juan, atomic, etc), flashbacks, dragon flies, zaks, hot spots, and so on. Beetle patterns can work as well. In my experience most fish seem to eat the droppers. Strike indicators are preferred. Sight fishing depends on water clarity (in Africa very much a result of rainfalls) and feeding habits (e.g. tailing). Under right conditions, small mouths can be taken on dry flies. Large mouth yellows (SA record 48,5lbs but more likely at 10lbs) are more ambush predators that tend to eat in calmer, deeper water. They will take a variety of sinking flies like a woolly bugger, etc."

Send us a photo with some specifics about where, when, and how - Click Here for fame without fortune If you've got a story to go along with the picture that's even better.


---
WE'RE JUST A LITTLE JEALOUS
Lance Liles of Texas "Here's my Texas Redfish - it weighed 29 lbs. - one pound short of the fly fishing record of 30 lbs. I caught it with Capt. Billy Trimlbe in June. I HOPE TO BREAK THE RECORD THIS YEAR!"



---
NOW WE'RE REALLY JEALOUS!
---
José Rodrigues of Portugal was in Los Roques in during Christmas Holidays and you can see he had a terrible time!
---
---
A Unique Destination Opportunity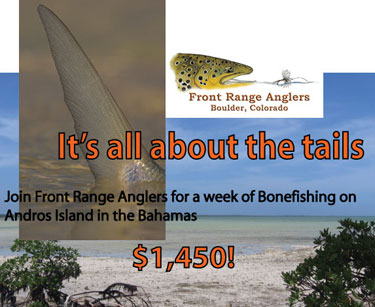 SHOW ME WHERE THIS IS
ON A MAP
---
WHAT FLIES SHOULD SHOULD I TAKE ON THE ABOVE TRIP?
---
Record Striped Bass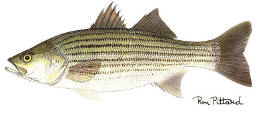 A 43-pound, 12-ounce striped bass caught at the Chesapeake Bay Bridge-Tunnel by Harry Huelsbeck of Norfolk is a pending fly fishing world record in the men's 20-pound tippet class.

Huelsbeck was fishing at night, just before the 12/31 2006 close of the Chesapeake Bay striper season, when he watched the monster striper inhale his mega-size Clouser fly.

The current 20-pound men's tippet class is a 36-pound,
6-ounce catch from Raritan Bay, N.J., made April 2002 by Richard Fink.
---
---
Abel Reels Post a Record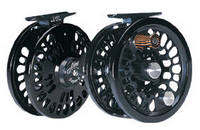 CAMARILLO, Calif. – Abel Reels produced 56 International Gamefish Association (IGFA) Fly-Fishing World Records during 2006 – Number One in the industry – announced the record-keeping organization. It was the most World Records for any fly reel manufacturer.
---
THE BIG RED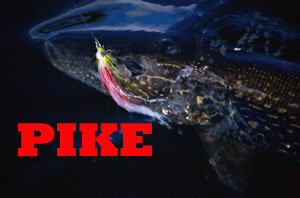 The ANNUAL NEBRASKA PIKE TRIP has been scheduled for May 11 to 13, 2007 and IT'S ALREADY HALF FULL.


GET ME ON THE LIST!
---
Hiassen Records Historic Win at Islamorada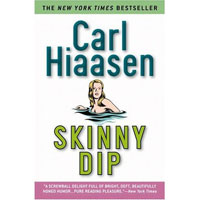 Carl Hiaasen captured the grand champion title at the 40th annual Islamorada All-Tackle Bonefish Tournament, representing only the second time in the tournament's 40-year history that an angler has won grand champion honors fishing with a fly rod.
---
The Red Tide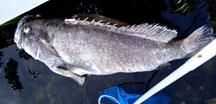 The fish kills that stem from the Red Tide in Florida are most unsettling
---
---
How to Tie the Bimini Twist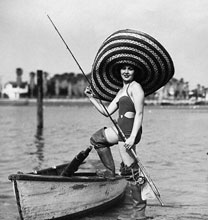 I'll bet she can tie it....CAN YOU?
---
Hunting Dogtooth Tuna in the Coral Sea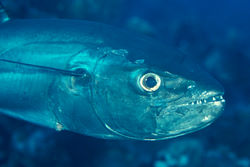 Would you like to fish in unexplored salt waters for inshore and blue water species over a three week period off the coast of Australia? Naturally you would stay on a luxurious 92-foot mother ship and have 700 pounds of fishing gear to choose from. Capt. Ted Lund, editor of Fly Fishing in Salt Waters and contributing editor for Sport Fishing, had such an opportunity. When asked for a description he said that it was like being on a hunting safari in Africa with Teddy Roosevelt. Listen to Ted describe this incredible adventure on Ask About Fly Fishing Radio.
---
---
Despite changes, sport of fly fishing has not changed much
Bill Thompson wrote a short column which I think is very debatable. See what you think.

---
---
WHAT'S GOING ON HERE!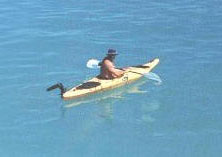 Sea Kayaks are great fun unless you have company
---
---
Cross Over Flies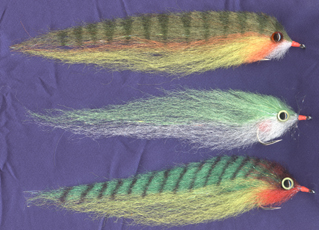 The incredible array of new materials being deployed in saltwater fly tying have tremendous possibilities in fresh water applications.
---
Tying the Gotcha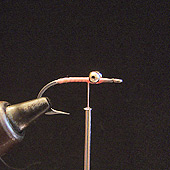 With the Andros Island Trip coming up, here's the go-to fly for Bonefish in the Bahamas
---
Special Fly Tying Class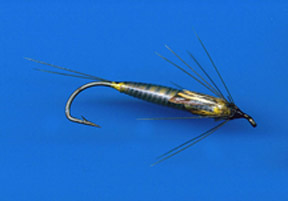 Well known Colorado fly tyer, Sue Armstrong, will be conducting a special class on George Grant weaving techniques. The instruction is free but there will be a nominal charge for the materials. It's a tremendous opportunity to learn how to craft woven flies.
---
---
Local Chapter News

The Boulder Flycasters is now accepting applications from students aged 14 to 18 for the Colorado Trout Unlimited Rivers Conservation and Fly Fishing Youth Camp.

Applications are available online at CTU and must be received by March 15, 2007. The camp, which is scheduled for June 10 through 16 at the Peace Ranch near Basalt, CO is designed to educate students on the importance of coldwater conservation and provide hands-on fly-fishing instruction. Boulder Flycasters will be sponsoring one of those young people for this years camp!

2007 AUCTION ~ MARCH 7, 2007

Our 2007 Auction will be held on Wednesday, March 7th at the Spice of Life Events Center, 5706 Arapahoe Avenue in Boulder. Doors will open at 4 PM. The Silent Auction starts at 6 PM and the Verbal Auction begins at 730 PM. The Public is invited! In the meantime, we urge you to visit and shop at the merchants listed on the auction pages.


---
---
Attention Goose Hunters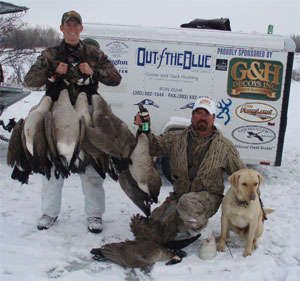 Goose hunting is coming to an end. Folks looking to go out and get a few birds should contact Ron Ruhr, with Out of the Blue Guide Services.

Ron has been hunting geese for over 30 years, and has acquired many privately owned land leases. The few times that I have been out with Ron we have shot our limit of geese.
If you can't make it out this year for Canada geese, try getting out with Ron for Snow Geese in Southern Colorado. He will guide you on private land. Provide up to a thousand decoys, white parkas, and well trained retriever.

The price per day is $150.00 per person. There is a minimum of 4 people per party, and a max of 6 per party. If you don't have 3 other buddies Ron can try and book you with other hunters.

Jon Spiegel
---
---
If you no longer wish to receive these emails, please reply to this message with "Unsubscribe" in the subject line or simply click on the following link: Unsubscribe