Add Front_Range_Anglers@mail.vresp.com to your
address book to ensure our emails reach your inbox.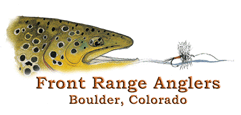 Newsletter ~ January 2009
~ Dedicated to bringing people and fish together
IN THIS EDITION
FISH TALES ~ REEL NEWS ~ DOWNSTREAM~ TIPS & TECHNIQUES ~ FLY TYING ~ BACK CAST ~ THE DEEP END
~ Updated Fishing Reports & Commentary ~
---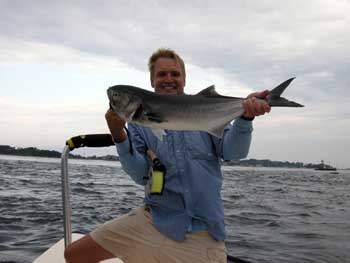 Hello all: I hope your New Year's resolution includes looking at a nice destination fishing trip some time in 2009. I have booked my two trips for the new year because not only does it give me something to look forward to, but if it doesn't get on the calendar, it doesn't happen. Make it a priority!
If you are local, please join us at the Fly Fishing Show at the Merchandise Mart in Denver this Friday through Sunday, January 9-11. The shop will be closed on Sunday, January 11. See below, or click here for more info.
We still have a couple of spots left in our fly tying class which begins this month. Click here for more information, or to register online.
Hope to see you,
Bill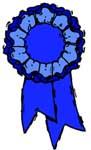 Win a Sage Performance Taper II Fly Line
(5 weight WF) - $65 value
---
This 15 pound Rainbow was caught in October of 2008 by Anne Reid on a 5-weight Sage SLT using a Sculpinator streamer pattern. This fish turned out to be "the one that didn't get away that day, two others gave me a battle giving me a huge bruise on the back of my left hand while I attempted to slow the reel from spooling out of control. The handle beat the heck out of my knuckles before the trout, pretending to be a bonefish, broke off after taking me to my backing." The experience inspired Anne to move to a stiffer 6 weight rod.
---
Therese Hammer Jahren of Norway is a lucky woman. Her two sons love to fish for salmon and trout. From the mix of pictures above their skill and success is evident.
KEEP ON SENDING US YOUR PHOTOS & STORIES
click here to submit a photo
---
"HEY GRANDPA, CAN WE EAT THIS ONE?'' This was the question Tim Carson got from his grandson (above) during a fishing trip along the west cost of the Baja Peninsula
---
José Ramón Buchó from Madrid, Spain caught this splendid in Los Roques, Venezuela in October of 2008
---
Front Range Anglers will be at the Merchandise Mart in Denver again in January. We'll have a number of show specials. Please stop by and say hello. Click here for more info.
Denver Merchandise Mart ~ January 9, 10, 11 2009
Show Hours: Fri 10 - 6; Sat 9 - 5:30; Sun 9 - 4:30
Admission: Adult: $15 for one day ~ $25 for two-day pass ~ $35 for three-day pass
Children under 5 free & under 12: $2 ~ Scouts under 16 & in uniform free
Uniformed Military $10 ~ Family Day on Sunday 2 adults & 1 or more kids -$25
---
Trout Unlimited chapters across the country spend countless hours and dollars making a difference. Projects like Buffalo Peaks undertaken by Colorado Trout Unlimited are perfect examples of why you should join and support this organization......click here. Think about what could be accomplished, if more fly fishermen became members.
---
The Fly Fishing Life Magazine
Fly Fishing Tips
Product Reviews
Interviews with Luminaries
Destination Overviews
Links to Fishing Reports
Updated Hatch Charts
It's published quarterly by Bob Porter of California.....click here

The initial issue is worth your time just to learn about Mikey Wier's Hoppicator...below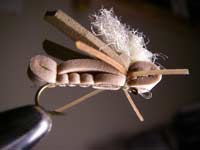 ---
In November of 2008 we talked about the new fly fishing photography site put together by Brian O'Keefe and Todd Moen. If you fish and enjoy photography you have got to get a free subscription to this photo journal. The third issue was just released and its spectacular....click here
---
After 365 Flies
Jeff Kennedy the owner of Jeff Kennedy Studio in Algonquin, Illinois paints with watercolor and gouache. Last year he offered visitors to his blog an opportunity to receive a new fly every day. After 365 flies he's taking a break and is thinking about outting together a book. All of these drawings can be seen on his blog site..... click here.

Jeff offers some great watercolor for sale on his site
---
RIO's New Redfish Line
After two years of testing cores, coatings, tapers and color combinations RIO has fielded a new fly line perfected for anglers after Redfish. The Redfish fly line features a unique line profile that is designed to load a fly rod at close range. A medium-length front taper ensures great turnover of small to large flies and helps the cast penetrate a tough wind. The short head and back taper results in fast "one-shot" casts and ensures the rod loads at close range. The hard, saltwater coating over a medium stiff core results in a fly line that will not wilt in most tropical conditions, while RIO's dirt-repelling XS Technology keeps the line ultra slick for fast, long casts. The fly line is a light aqua blue color that is easy to see, yet is subtle enough not to spook wary reds in shallow water. A welded loop at both ends is included for easy rigging. RIO's new redfish lines are available in sizes WF6F to WF10F at $74.95...click here to buy one
---
DOWNSTREAM
What to look for in upcoming issues of the Front Range Anglers Newsletter
Special Fly Lines for Carp Fishing!
---
Flats Fishing 101
You've booked a saltwater trip this winter and can hardly wait. You think you're pretty well prepared but are you? Here are a few tips that can make your experience more enjoyable....click here
---

Catching Mr. Impossible!
One comment we get in the shop with fishermen just getting started carp fishing is "I can never get them to take my flies no matter what I do - what's wrong?" Click here to see if you are following the four basic rules for catching these fish.
Quick Change Fly Indicator
In the initial issue of Fly Fishing Life (mentioned above) there was an article about an indicator fly developed by Mikey Weir (Fish Eye Videos) which has an interesting twist that experienced anglers may find most compelling.
"The Hoppicator is a split wing foam hopper pattern that I have adapted to double as an indicator. It fishes like a regular hopper, but is tied extra buoyant so it can hold up an impressive amount of weight. From underneath it has the silhouette of a flailed hopper or big October caddis. I have found this pattern has several advantages over most indicators out there. First and probably best of all is that; even while acting as an indicator for your dropper flies, it fishes just like a regular hopper or large attractor. The fly is tied with mostly foam and has a tuft of indicator yarn on top. You can throw it in fast water and it rides high enough to see well and holds your weight up without sinking. I also tie the pattern with a mono loop at both ends of the hook. This allows me to be able to hook the fly on with a loop-to-loop connection on the front, just like a regular yarn indicator. This mono loop feature makes the Hoppicator fully adjustable on your leader, just like most conventional indicators. You can run the tippet end of the leader through the rear loop to ensure that the fly lands on the water right and floats right side up every time, or just run it off the head loop for a perfect ninety degree drop." Mikey Weir
Click here for a video of Mikey explaning the how and why
---

Now Playing...
Few fishermen know the Yellowstone area and the National Park as well as Craig Mathews of Blue Ribbon Flies. He is the featured speaker on the current release of Fly Fishing Internet Radio. If you're planning a trip to this area in 2009 here is over an hour of valuable insight and solid information that you can listen to online or on your ipod....click here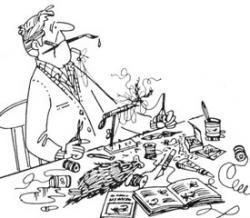 ---
Steve Duckett has designed a new style of fly that gets down to the bottom but seldom snags, due to its springy keel which keeps the fly riding hook up and bounces the fly out of harm's way. In addition, the beads strung along the keel click together and against the bottom, sending out dinner signals to the fish. This bouncing, talking keel structure can be adapted to many fly patterns for freshwater and salt, including wooly buggers/zonkers, nymphs, eggs and beetles, sculpins and baitfish, shrimps, crustacean and crab flies--even sliders and poppers....click here for more information and how to tie this unique pattern.
"Bouncers are a style of tying, not a specific pattern, so the techniques can be applied to a wide range of flies of interest to your readers. The smallest I've done personally are size 12 nymphs and buggers, and the largest is a 12-inch sailfish fly. I recently came back from a trip in Argentina for freshwater dorado, and Bouncers,especially proptail Bouncers, did well (above)" Steve Duckett
---
Arctic Fox Fur....a must have item for any flytier
Arctic Fox hair improves upon traditional marabou fly tying material by staying bulky in water with better, more lifelike movement. It is incredibly durable fly tying material with infinite uses--from streamers to salmon flies. Arctic fox hair available in brown, white, dun, red, green, black, yellow, olive, chartreuse, and purple...
click here
for more
---
Tying Bob Clouser's Minnow
Learn how to tie this great pattern from the man who invented it....click here
In May of 2006 I wrote an article about this great pattern....click here to read it
---
One of the 10 Top Ways to Make Your Guide Consider a Career Change...."when booking the trip, inform your guide that you are prone to epileptic seizures, get kidney dialysis twice a week, and are recover­ing from surgery on both your knees. You can't walk very far or stay confined in small spaces for more than a couple of hours, but would like to get on uncrowded waters where the big fish don't get any pressure." Ian Rutter, Drake Magazine. Read the other nine...click here
If you haven't seen the top 2008 Five Minute Fly fishing Film Contest entries sponsored by the Drake Magazine .. click here
---
Fishing the Blues

Larry Jurgens has has always been a big fan of blue colored flies. I'm not sure what the fish actually see but they can be very productive. Click here to see a video of Larry's creations.
To the left is one of my favorite patterns for Boulder Creek (Paul Prentiss). It's tied on a TMC 200R in size 16 and uses small rubber leg material as wings (they constantly move). I've caught trout everywhere in Colorado on this particular fly
---
Looking for Special Materials?
Front Range Anglers has one of largest (fresh and saltwater) fly tying material and component selections in the Rocky Mountain West. Moreover, we have more master tiers on our staff than any shop in Colorado. Our inventory is constantly being expanded to cover the very latest products that you see in the popular journals. If you need a product, advice, assistance or whatever please call us or send us an email....click here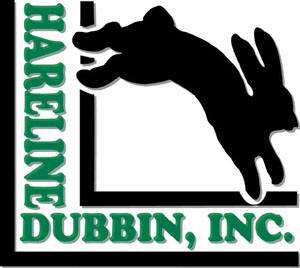 Marcos Vergara of Hareline Dubbin...talks about new materials...click here
---
A master fly tyer working for Front Range Anglers that is always pushing the envelope is Jay Zimmerman. The words conventional, traditional, safe, standard, etc are not part of his makeup. This is a good thing because his unconventional approach produces some outstanding patterns....click here to read an interview on how he does it.
Pictured to the left are Giant Sea Bass caught off the Southern California coast in the early 1900's (384-pounds and 428 pounds respectively). In Charles F. Holder's book The Channels Islands published in 1910, the author claims specimens taken from the Gulf of California attained 800 pounds. The record stands at 563 pounds caught off Anacapa Island, Calif. on August 20, 1968. Prior to the 1950's, these fish were very common to the near shore waters of Southern California. Due to over-fishing, their population was reduced to critically low levels. In 1982, both commercial and sport fishing of Giant Black Sea Bass was banned . Since then, the populations have been steadily recovering.
.....I wonder what kind of fly would work?
"I'm telling you, Pike really prefer large flies"
"Ok, but no tongues"

"Has anyone seen my new cell phone?"
Celebrating the Upcoming Season
Its been three months since I lost my best friend and I still can't talk about it. People ask me about him so I'm writing this short note. He was a 10 year old Boxer named Dempsey who loved to fish. He came to me from the mean streets of LA via an adoption undertaken by my daughter and her husband. He made a visit to Colorado and never left.

Our adventures are too numerous to count. He was a joy to be with and never complained no matter the hardship. He had three requirements - a few bites of lunch, showing him any fish I happen to catch, and an occassional scratch and the words "good boy".

On December 20, 2008 I was fortunate to find a new buddy. His name is IKE . He started his apprenticeship on his first day home (12/20/08) - winter fly tying. He'll be ready to go in a few months. His first trip will be to Florida in April to fish for snook, reds, and sea trout.
If you have a fishing friend like Dempsey enjoy every minute you can with him....Paul Prentiss